OSHA fines cost companies, small and large, millions of dollars each year. What some companies may not know is it's a lot easier to have citations reduced or even deleted when you're making an effort to maintain a safe workplace. One very important way to ensure worker safety is to schedule training for them – training which OSHA requires you to have in the first place!
Still feel like you can get around not providing training to save money? Let's take a look at some OSHA regulations and their respective citations from construction firms this past year and compare them to how much training would have cost the employer…and I'm sure you'll see it's much cheaper to do the training!
OSHA Violations (Top 5 of the Yearly 10 Most Cited)
1. Scaffolding 1926.454
All persons working on a scaffold has to be trained by a qualified person in the following areas: electrical hazards, fall hazards, falling object hazards, proper use of scaffolds, proper handling of materials on scaffolds, maximum intended load on scaffold.
There is also mandatory training for those who erect, disassemble, move, operate, repair, maintain and/or inspect the scaffold. Employers are also required to have a Competent Person on site at all times when workers are on the scaffold.
Approximate cost of training for 10 employees and 1 Competent Person: $1,300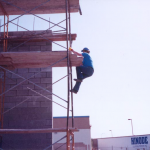 In December 2011, OSHA fined a Georgia stucco company $62,000 for having workers on a scaffold 30 feet in the air. This scaffold was missing planks, base plates and cross braces. Guardrails or other means of fall protection was not provided and workers were not trained.
$1,300 training cost vs. $62,000 in OSHA fines…which would you rather?
2. Fall Protection 1926.503
The employer shall provide a training program for each employee who might be exposed to fall hazards. The employees have to be trained by a Competent Person in the following areas: nature of fall hazards (site specific), correct procedures for erecting, maintaining, disassembling and inspecting fall protection systems, the use and operation of fall protection systems to be used, the role of employees in fall protection, and much more. If the employer does not have a Competent Person in place, they may have to train someone or hire someone to fill this role.
Approximate cost of training for 10 employees and 1 Competent Person: $2,000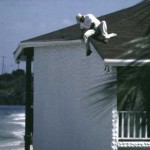 In June 2011, OSHA cited a Maine roofing contractor $243,000 for having workers on a steep pitch roof without fall protection. This firm has had extensive issues in the past with violations prompting OSHA to cite them with egregious willful violations.
$2,000 training cost vs. $243,000 in OSHA fines…which would you rather?
3. Hazard Communication 1910.1200
OSHA requires employers to train employees at the time they are assigned to work with a potentially hazardous chemical and when/if new chemicals are introduced to the work area.
Approximate cost of training for 10 workers: $1,200
OSHA hands out approximately 1,311 citations per year to companies for not having a Hazard Communication Plan in place, not training employees and failure to maintain Material Safety Data Sheets. Average fines can cost $281.00 per violation.
4. Respiratory Protection 1926.103
OSHA requires all employers who require or use chemicals which require employees to wear a respirator to implement a respiratory protection plan, train employees on the plan, fit test employees, proper use and maintenance of respirators and have a Program Administrator in place who is properly trained. This person may be a new hire, newly trained employee or a consultant hired by the company.
Approximate cost of training for 10 workers: $2,500
In June 2011, OSHA fined a dairy farm in Wisconsin $70,000 for employee overexposure to respirable dust, failure to implement a respiratory protection plan amongst other issues.
5. Ladders 1926.1050
Ladder training is probably the easiest and cheapest training a company can schedule for their employees. But OSHA estimates there are 24,882 injuries and as many as 36 fatalities per year due to falls from stairways and ladders used in construction.
OSHA requires all employers to train their employees on hot to properly use ladders and recognize fall hazards from ladders and stairs. Workers also need to know not to use defective ladders as well as how to remove and/or destroy ladders.
This training can be done at very little cost to no cost to employers – a Tool Box Talk found on the internet can fulfill the training requirement.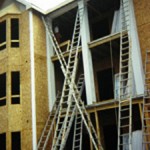 In May 2011, OSHA cited a contractor a total of $139,260 of proposed fines for numerous issues including worker on damaged 32-foot extension ladder, ladder not set up properly, ladder unsecured, ladder not inspected prior to use, ladder set up on a pile of debris.
30 minutes of your time and worker attention vs. $139,260 in OSHA fines…which would you rather?
Here's an interesting fact from OSHA if you're still not convinced that an effective training program for your employees can save you money: "An effective health and safety program forms the basis of good worker protection and can save time and money – about $4 for every dollar spent – and increase productivity and reduce worker injuries, illnesses and related workers' compensation costs."
The approximate costs depicted in this posting are what I normally charge my clients. I haven't looked to see what other consulting firms charge but keep in mind, you get what you pay for. Some trainers are really good and some are really bad. Make sure you do your research before attending any training classes or sending your employees to training.
To discuss training packages for your specific needs, contact L.A.W. Construction Safety Consultants today at 404-961-7678. We look forward to hearing from you!