This past week, I was researching new clients and I came across a residential painting contract (whom I will not name). On their social media page, there was a posting about their long time employee of 8 years had a horrible accident in September while working. Their employee who "has been on of our most valued team members" is now paralyzed from the neck down. He will now require 24 hour care for the rest of his life. The most recent post on their page is from December – "Great news! (name omitted) graduated from rehab and will move into a new apartment where he'll have 2 full time nurses".
I'm not sure if this post truly is good news. Yes, he's alive…but he won't have much of a life.
I do commend the company for making sure a trust fund had been set up and I'm guessing their "team player" is on their worker's compensation insurance. But what if you had a plan in place to protect all of your valuable employees to make sure they didn't g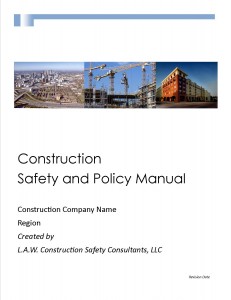 et hurt in the first place?
OSHA recently released a white paper on Injury and Illness Prevention Programs. Companies that have these types of programs in place have already seen a dramatic decrease in their workplace injuries, boost of morale from their employees and greater productivity. And let's not forget the cost savings this all brings.
So what are the parts that make up an Injury and Illness Prevention Program? As per OSHA, some of the key elements common in these programs are management leadership, workers participation, hazard identification and assessment, hazard prevention and control, education and training and program evaluation and improvement. These elements have been proven effective in the past and are considered site/company specific. This is why I condemn these online sites that offer "OSHA approved" safety manuals for the "low, low price of $29.95!" Well, you get what you pay for my friends! That inexpensive download is no different than having a copy of OSHA's Federal Construction Regulations. All you're doing as an employer is checking a box – but checking a box does nothing to protect your employees from harm.