Are you a General Contractor (GC) who subcontractors all of the work on a construction site? When bidding out work, do you normally go with the lowest bidder? If so, you should be making sure those subcontractors wont bog you down with expensive OSHA violations and possibly an unpleasant work environment for yourself and other subcontractors working on the jobsite. Click Here to See How Qualifying Subcontractors Can Help You!
When a GC has an active construction site, they will be considered the "Controlling Employer" as per OSHA's policies. The definition of the "Controlling Employer" is stated as: "An employer who has general supervisory authority over the worksite, including the power to correct safety and health violations itself or require others to correct them. Control can be established by contract, or in the absence of explicit contractual provisions, by the exercise of control in practice…" OSHA also goes on to state in their "Multi-Employer Citation Policy", "Factors that affect how frequently and closely a controlling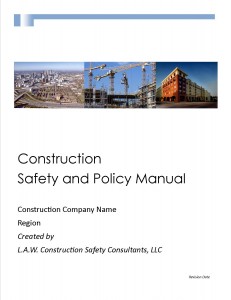 employer must inspect to meet its standard of reasonable care include: (c) how much the controlling employers knows about the safety history and safety practices of the employer it controls and about that employers level of expertise".
It is in your best interest to know your subcontractors safety history – don't turn a blind eye and think you're not a responsible party in OSHA's eyes.
So how do you know the subcontractor's safety history? A little research is all that it takes!
OSHA Website
All OSHA violations are public knowledge. You just need to know how to find them.
Go to www.osha.gov. Scroll half way down the main page to "Data & Statistics" section. There is a link under "Inspection Data" where you can search by establishment name. Once you type in a potential subcontractors name (make sure you search both "open" and "closed" cases) and numerous violations come up you'll want to do a little more digging. As the GC, you want to know exactly what the subcontractor was fined for and whether or not they were Repeat or Serious violations. If they have either of these, there's a good chance they do not have a very strong safety culture within their company. On the other hand, if they were able to minimize the fines or have them deleted entirely, it's a good indicator the subcontractor has a safety program and documentation that proves they are trying to do all they can to protect their employees.
Experience Modification Rating (EMR)
A company EMR is based on their injury rating and is a deciding factor in how high or low their insurance premiums will be. Essentially, if your EMR is 1.00 or higher, your premium will be higher; if your EMR is 0.99 or lower, your premium will be less.
If you have an EMR greater than 1.00, then you've had worker compensation claim(s) that your insurance provider had to pay. If you're pre-qualifying a subcontractor and their EMR is 1.00 or higher, they probably don't have a very good safety program. Preventing injuries is an important aspect of any safety program. If your employees are getting injured, it's time to rethink your program.
Improved Safety Communications
It's always better to have everyone on the same page when it comes to safety on a construction site. As the saying goes, one bad apple does upset the cart.
When you review your potential subcontractors safety program you want to make sure it's not just a copy of the OSHA regulations verbatim. If their safety program is duplication of the OSHA website, there's a good chance you're going to have to take the time to explain to them how to complete their task the safest way possible. It should never be the GC's responsibility to teach someone how to do their job.
On the other hand, if the potential subcontractor has sections in their safety manual dedicated to "Expectations of Management" or "Employee Responsibilities" or "Best Practices", bets are the company has looked into how their specific area of expertise can be completed while minimizing injuries, if not zero injuries.
By pre-qualifying your subcontractors before they come to work on your jobsite, you are making sure, as the GC, your risks are minimized as much as possible. And that's just good business!
If you're in need of a professional to pre-qualify your subcontractors, call us today! We're knowledgeable in exactly what OSHA expects from specific trades – if this information is missing when OSHA shows up, you might be looking at some violations yourself.